Font Overview Preferences ↩
The Font Overview section contains settings related to the character setA list of glyph names, in a particular order.

Used to define which glyphs should be included in a font, and which languages are supported.s used to sort glyphs in the Font Overview, and the appearance of the glyph cells.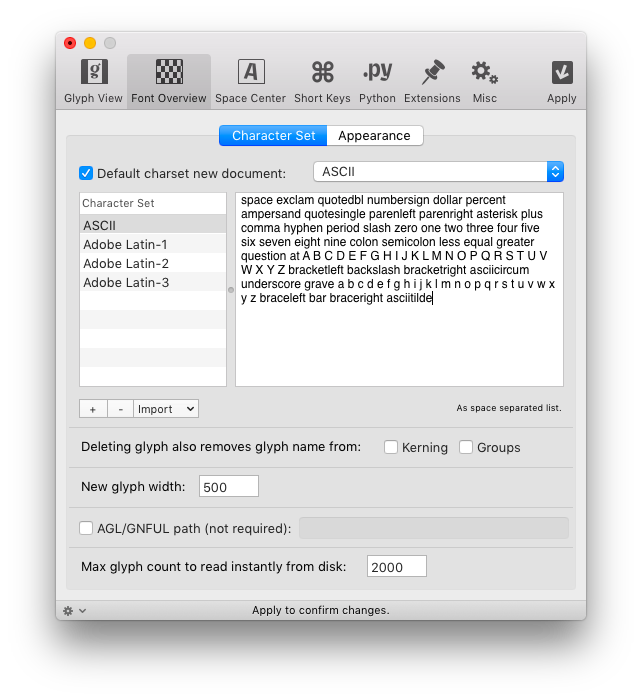 Character Sets
The Character Set tab shows a list of saved character sets (left), and a text area with a space separated list of glyph names in the current character set (right).
Options
| option | description |
| --- | --- |
| Default charset new document | The default character set for new fonts. |
| + | Create a new character set. |
| - | Delete the selected character set. |
| Import from .enc file | Import character set from an .enc file. |
| Import from .ufo file | Import character set from another .ufo font. |
| Import from Current Font | Import character set from the current font. |
| Import from All Open Fonts | Import the combined character set from all open fonts. |
| Deleting glyphs also removes glyph name from… | Remove glyph names from kerning and groups when a glyph is deleted. |
| New glyph width | The default width for newly added glyphs. |
| AGL/GNFUL path | Optionally provide a AGL (Adobe Glyph List) or a GNFUL (Glyph Name Formatted Unicode List) file to map glyph names to unicode values. |
Editing character sets
Use the +/- buttons to create or delete character sets.
To modify a character set, simply add, remove or modify glyph names from the list.
Appearance
The Appearance tab contains settings to choose the colors and the template font used in the Font Overview's glyph cells.
To edit a color, double click on a color cell to open a color picker.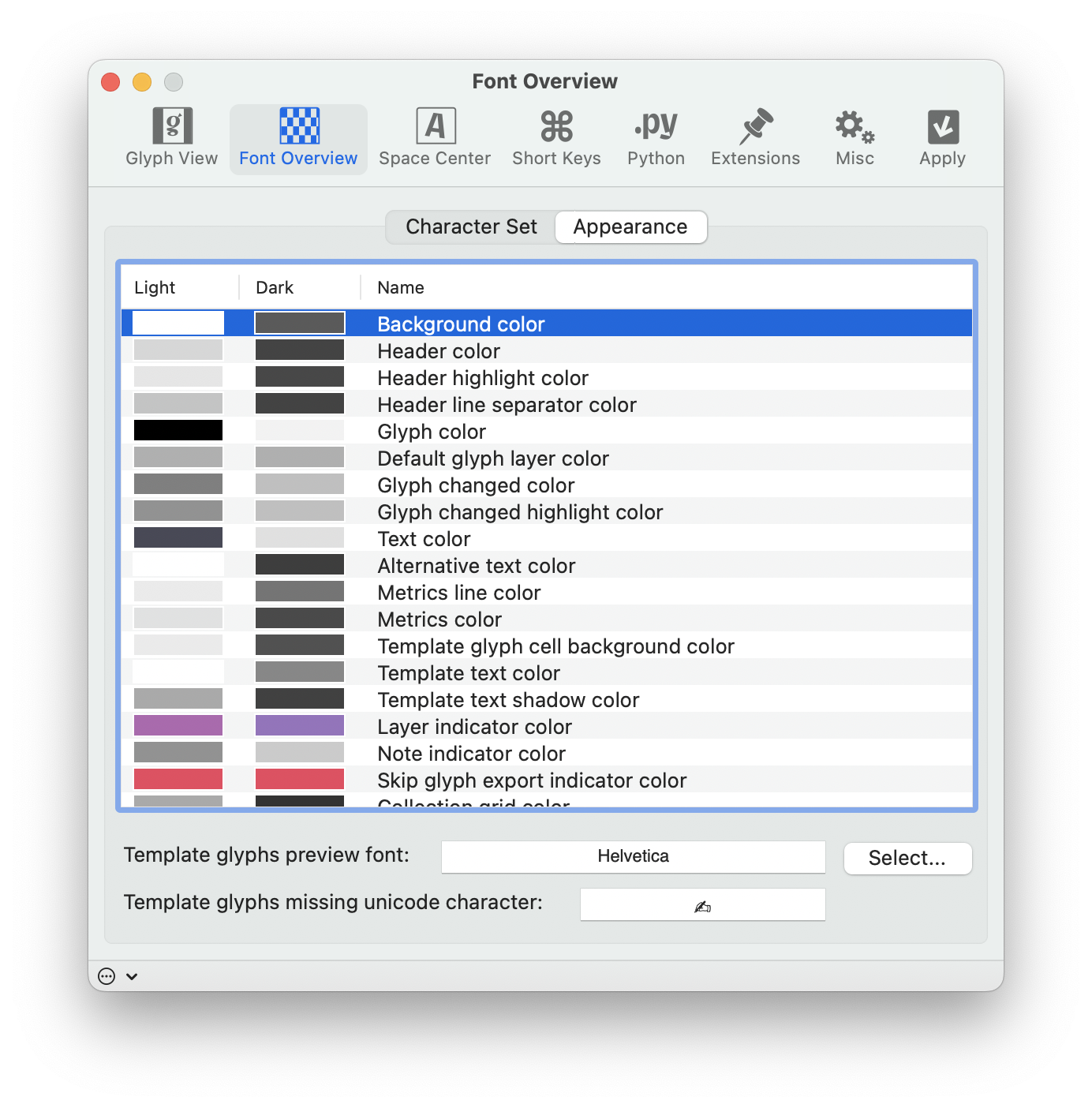 Options
| option | description |
| --- | --- |
| Template glyph preview font | The font used to draw the template glyph cells. The font must be installed on your system. |
| Template glyphs missing unicode character | If a glyph does not have a unicode value, this character will be used as replacement. |