The About window displays information about your current version of RoboFont.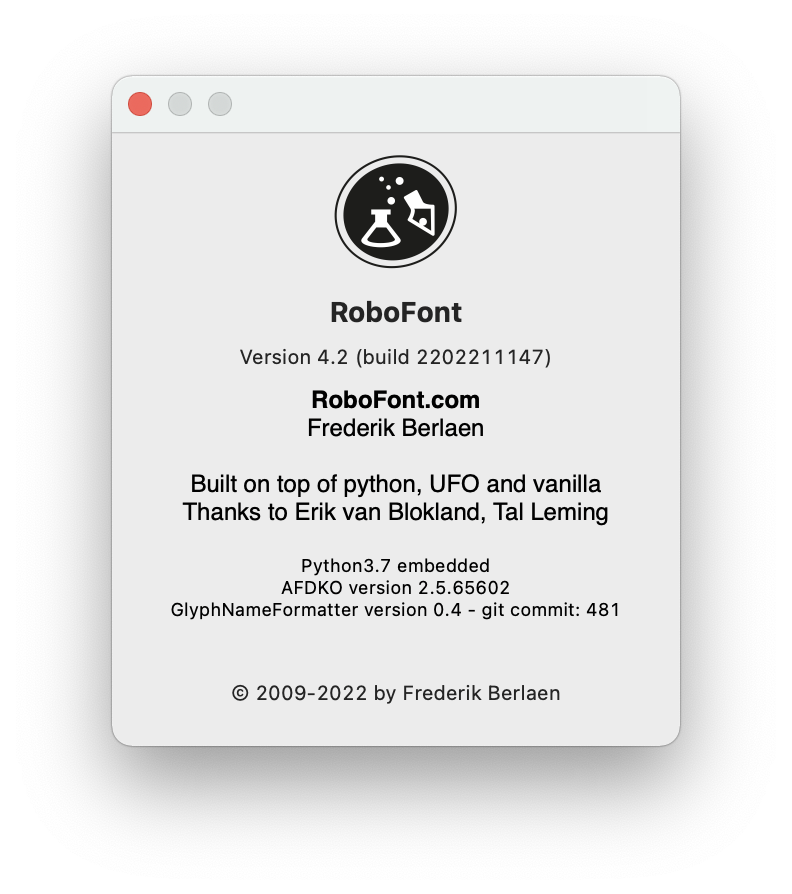 Next to credits and copyrights, the window also shows version information for:
RoboFont (version number, build number)
embedded AFDKO

Adobe Font Developer Kit for OpenType. A suite of tools for generating OpenType fonts.

(version number)
This information is important when Submitting bug reports.