Installing extensions with Mechanic 2 ↩
Mechanic is a RoboFont extension which makes it easier to find, download, install/uninstall, and update other RoboFont extensions.
Installing Mechanic 2
To use Mechanic you will need to install it first: download the Mechanic 2 extension from GitHub, and install it manually.
Once installed, Mechanic 2 will appear in RoboFont's Extensions menu.
Finding extensions
Go to the Extensions menu and open the Mechanic 2 window. Mechanic will pull information from the registered extension streams, and display a list of available extensions.
Title, developer name and a short description are shown for each extension. If available, an icon is also displayed, as well as additional information (current installation status, price, upgrades available etc).
paid extensions

the price of extensions from the Extension Store is shown in green

installed extensions

a gray circle before the extension name indicates that the extension is installed

upgrade available

the version number of the new version appears after its description

unofficial version

a red warning is displayed if your version of an extension is not the official one
Filtering the extensions list
The search bar can be used to search for extension names, authors and tags.
The following special search words are supported:
?installed?

shows all installed extensions

?not_installed?

shows all extensions which are not installed

?update?

shows all extensions for which updates are available
Installing extensions
Mechanic 2 comes with Mechanic and Extension Store as default extension streams. Other extension streams and single extension items can be added using the Settings sheet.
When installing an extension, Mechanic will fetch the extension's source code, and copy it to the appropriate folder in your system:
~/Library/Application Support/RoboFont/plugins/

Installing free & open-source extensions

To install an open-source extension, simply select it from the list, and click on the Install button.

Installing commercial extensions

To install a paid extension you'll need to buy it first. Select the extension from the list, and click the Purchase button – you will be taken a payment page in the Extension Store. After the payment process is completed, the extension will be downloaded and installed.
Uninstalling extensions
To uninstall an extension, select it from the list, and click on the Uninstall button.
Updating extensions
Use the Check for Updates button to check if there are any updates available for the installed extensions.
Hold Alt while clicking on the button to check for updates only for selected extensions – this will speed up things when the list of extensions is very long.
If an update is available, the grey circle to the left of the extension item will turn orange, and the current/available version numbers will be shown: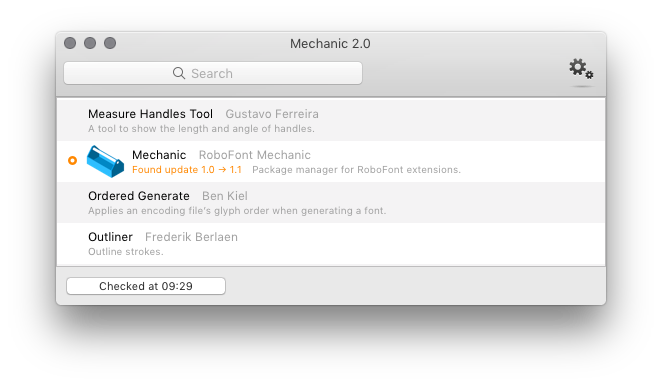 To update an extension, select it and click on the Update button: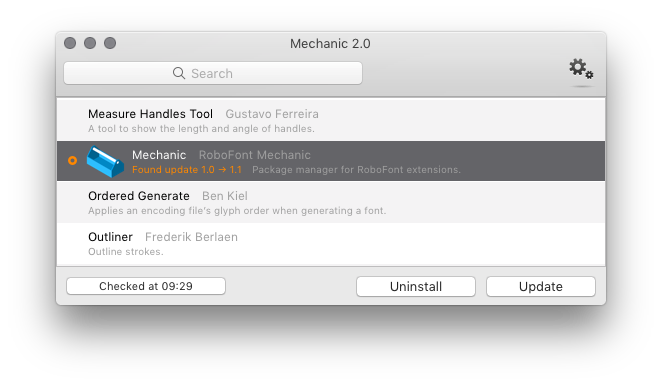 A confirmation dialog will appear – choose Re-Install to upgrade.